Our Company Profile - HS Lanka Pvt Ltd
We are professional shipping company founded to announce the beginning of a new era in shipping services sector based in Colombo Sri Lanka. HS Lanka commenced operations in 2018 with the pressing need of a swift and instant responsive ship agency and maritime services with competitive tariffs to the worldwide shipping community. We distinguish ourselves as one of the leading shipping service companies with an enviable reputation for excellence and innovation that provides an end-to-end Agency services and complete solutions to huge cargo and cruise ships, oil tankers, bulk carriers and all other vessels anchoring in and around Sri Lanka.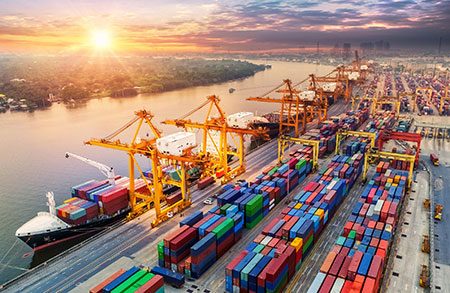 By devising and using standard project management methods and developing an excellent rapport with a worldwide network of suppliers, HS Lanka has devised a rapid response program for expeditious supply and prompt service, thus cutting down costly time. We are committed to provide the most effective and efficient service strengthened by the expertise of our associates, combined with our dedication to work. HS Lanka is always committed round the clock 24 hours, 365-day basis to cater the utmost quality ship supply and husbandry services and also our spares logistics services to its valued clients via our wide network hub.
Our objective for success is to become the trusted supplier for our Clients. Our project-based structure and margins are appropriate to maintain and develop the business.
We are not driven to grow revenue and profit year on year regardless of available opportunities. This allows us to stay firmly focused on our current clients as well as develop relationships with companies that see value in our services and that we are able to support.